Deformation Differential Map
Deformation Differential Map
Differential Deformation Map (DDM) is another European Ground Motion (EGMS) based value added service, developed by GeoKinesia.
EGMS is the 1st continental scale ground motion service in the world, which provides free of charge annual update on natural and anthropogenic ground motion over the Copernicus Participating States on the online platform, which also allows data visualization and analysis. This is the service developed under the aegis of European Environmental Agency (EEA) and is a part of the Copernicus Land Motion Service.
DDM leverages EGMS database and service and provides, in the pilot mode, data on the deformation differentials – this is the difference in levels due to a deformation. This information is essential for managers and engineers in the construction industry as well as managers responsible for the safety and stability of different objects. A large differential may mean a serious damage threat to an object.
The service provided on web-based GIS platform, where a user can see a map of differentials but also obtain a data about a differential.  This is free of charge service for all registered users.
In the pilot mode the service covers Catalunya, Spain only, but will be extended upon the testing to other areas in Spain and Europe.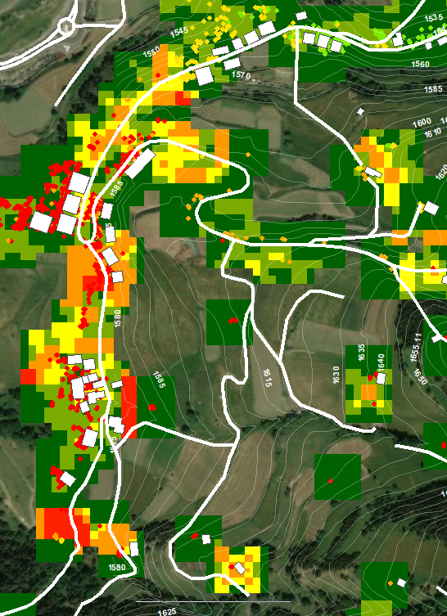 An example of a Differentials map