GeoKinesia has performed over 100 large scale InSAR projects for major international mining, oil and gas, civil engineering and construction companies.
We also work for infrastructure and asset managers, civil protection agencies, insurance companies and research institutions.  
We have built partnership with a number of geotechnical companies in Europe, Central America, Australia, Africa. 
We work across the globe and have experience of working in Spain, France, Slovenia, Portugal, Poland, Italy, India, South Africa, Australia, US, Chile, Mexico, Peru, Bolivia, Argentina, Brazil, Canada, China, Kazakhstan, Senegal, Burkina Faso and many others.
2. Convenient web-based user interface
GeoKinesia developed a simple web-based interface, which allows to select an area of interest, period, types of analysis, and receive an InSAR report under the record short time. The service is designed for smaller accounts, who may need ad hoc InSAR analysis of a territory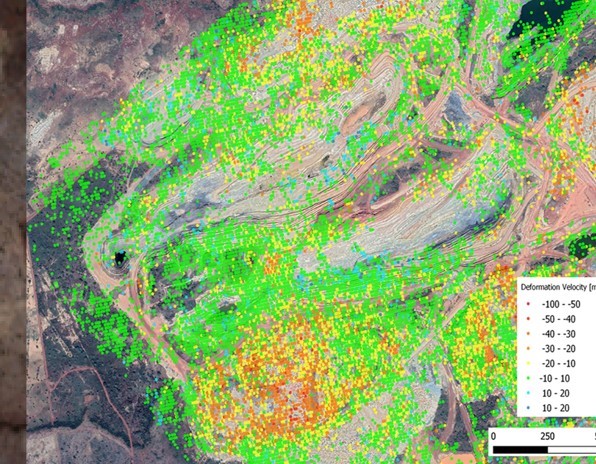 Deformations analysis and ongoing monitoring for a gold mine in Burkina Faso.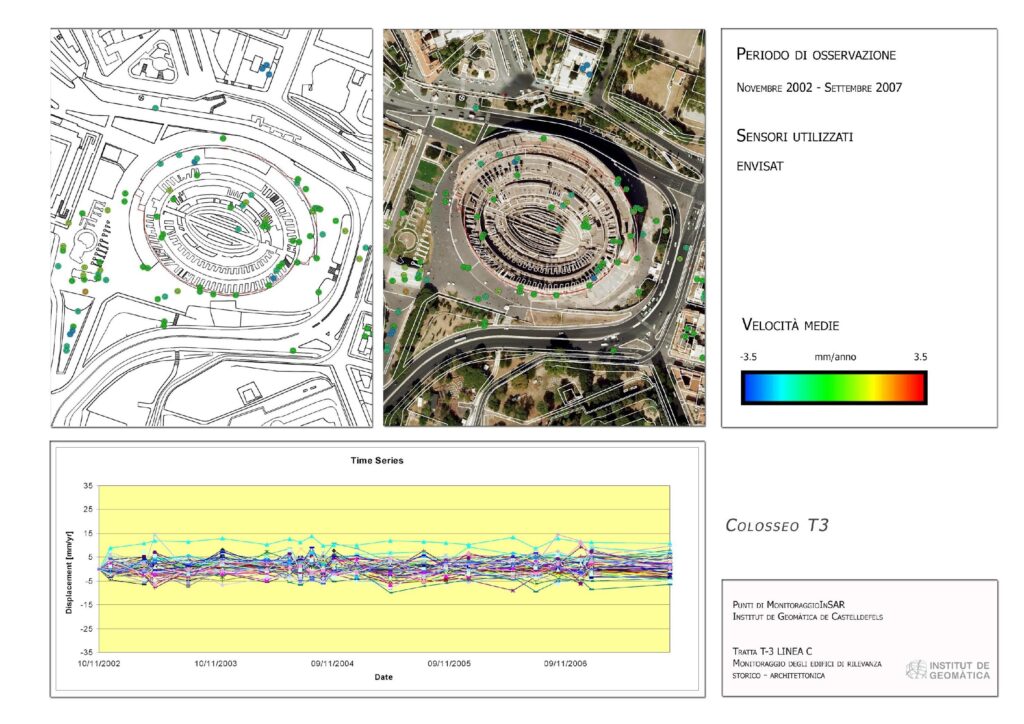 Historical in Rome, during the new metro line construction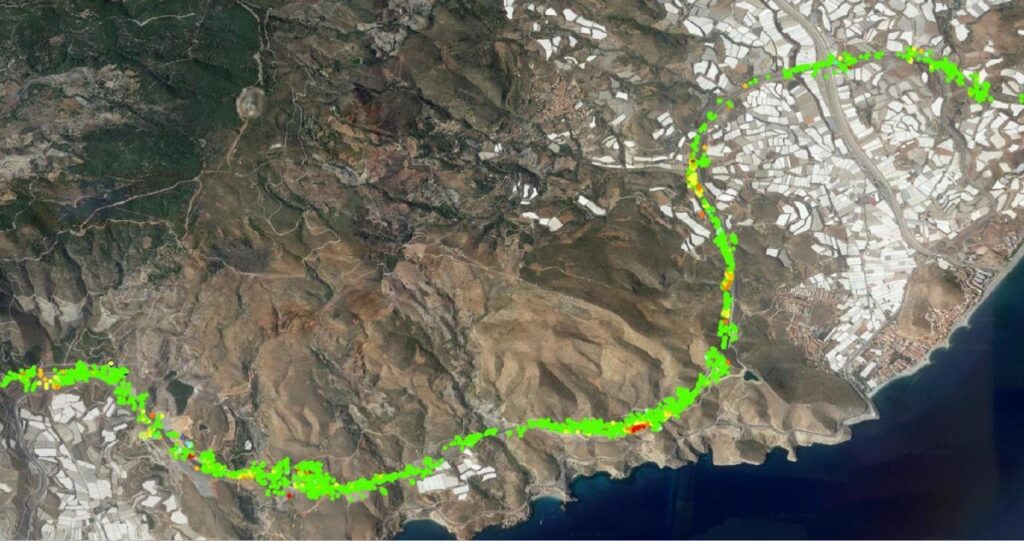 Stability analysis and landslides impact monitoring for a highway in Spain

Barcelona urban area stability analysis during the tunnelling works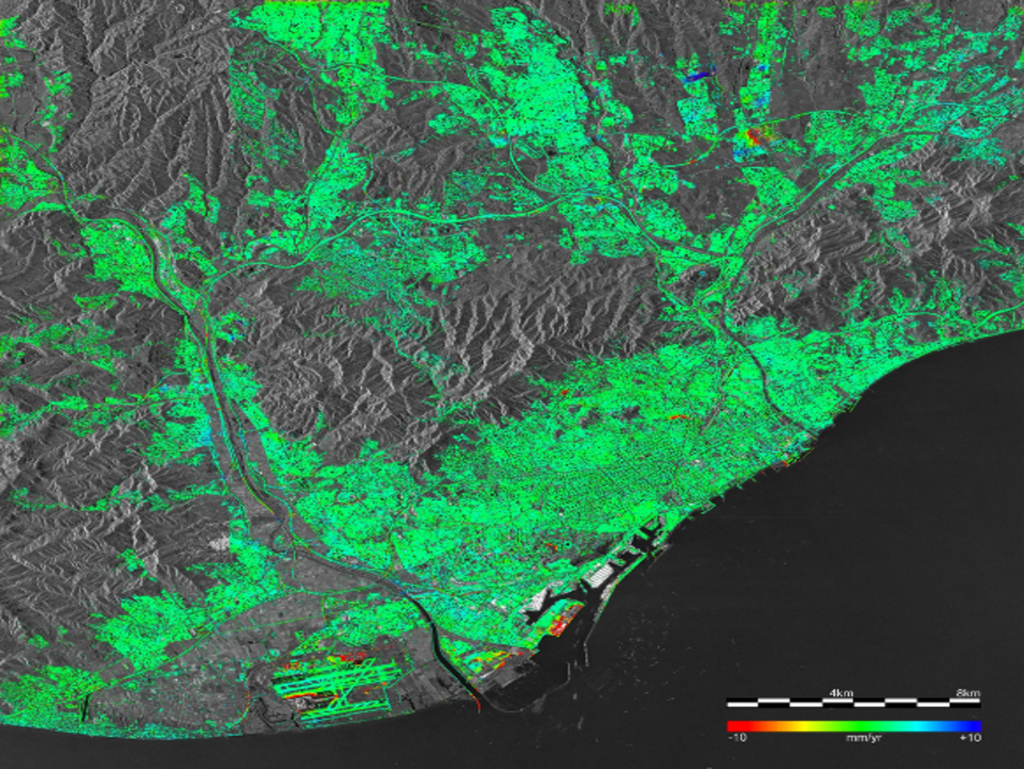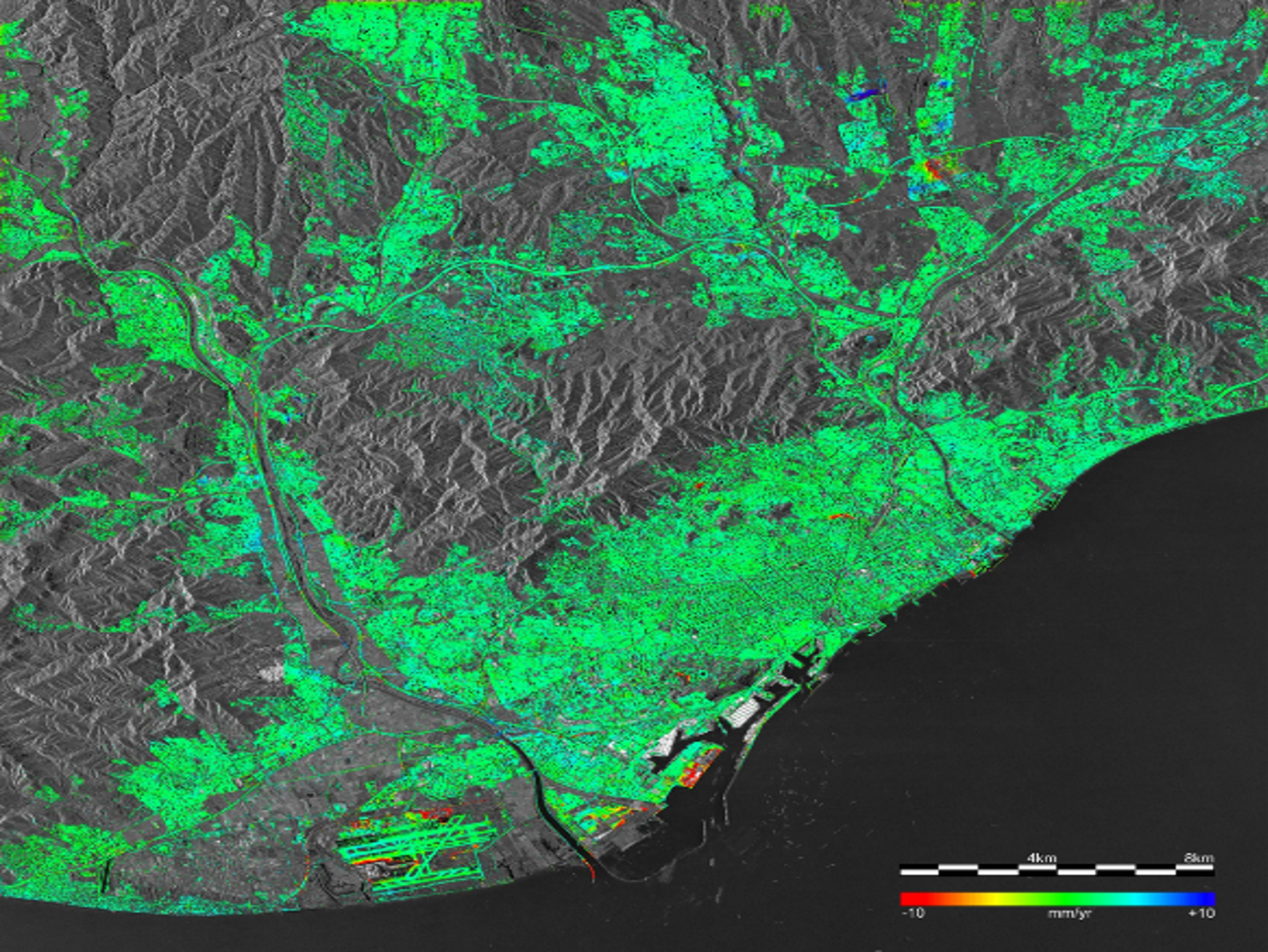 Barcelona wide area ground motion analysis

Mexico-city earthquake impact analysis
GeoKinesia is a remote sensing startup based in Barcelona, Spain.
GeoKinesia developes InSAR technology and InSAR based solutions. Its main focus is automation of the InSAR processing chain as well as predictive solutions based on remote sensing and in situ data.
GeoKinesia's technology and research partner CTTC — Centre Tecnològic Telecomunicacions Catalunya is one of the leading research centers in the field of telecommunications and geomatics in Spain and a world leading expert in the InSAR field.